June 5th, 2006  |  Published in Google Video
For independent filmmakers, the Sundance Film Festival is the place to show your art. For viewers who prefer independent films, the Sundance Channel, created by Robert Redford, is the channel to watch. Now on Google Video you'll be able to find a compelling collection of the Sundance Channel's documentaries, films, and much more.
Today's Highlighted Videos
Click here to watch "The
Staircase
: Chapter
1
. Crime or Accident?"
In December 2001, novelist Michael Peterson was accused of beating his wife to death. He denied the charges, saying that she fell down a staircase. Oscar winning documentary filmmaker Jean-Xavier de Lestrade brings the audience deeper inside Peterson's high-profile trial.
54 min 21 sec -$2.99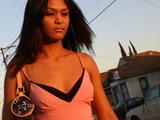 Click here to watch "TransGeneration (Episode 1)"
From the Sundance Channel comes a jaw-dropping, revolutionary series called "TransGeneration". What if what you wanted to be when you grew up didn't involve an occupation, but a sex change? And you thought college was hard enough in itself...
55 min 5 sec - $1.99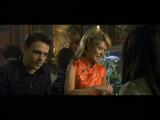 Click here to watch "Wilbur Wants to Kill Himself"
This dark romantic comedy isn't exactly your stereotypical romantic comedy. If you had to pick between two brothers: one kind-hearted and responsible, the other sexy yet suicidal, the choice would be easy, wouldn't it? Wouldn't it?
2 hrs 9 min 29 sec - $9.99

Click here to select from more of Sundance Channel's videos